This Thai Chicken Wild Rice recipe is full of the best fresh and creamy curry flavors, it's naturally gluten-free and full of protein and veggies, plus it's ultra-easy to make in the Instant Pot, Crock-Pot or on the stovetop!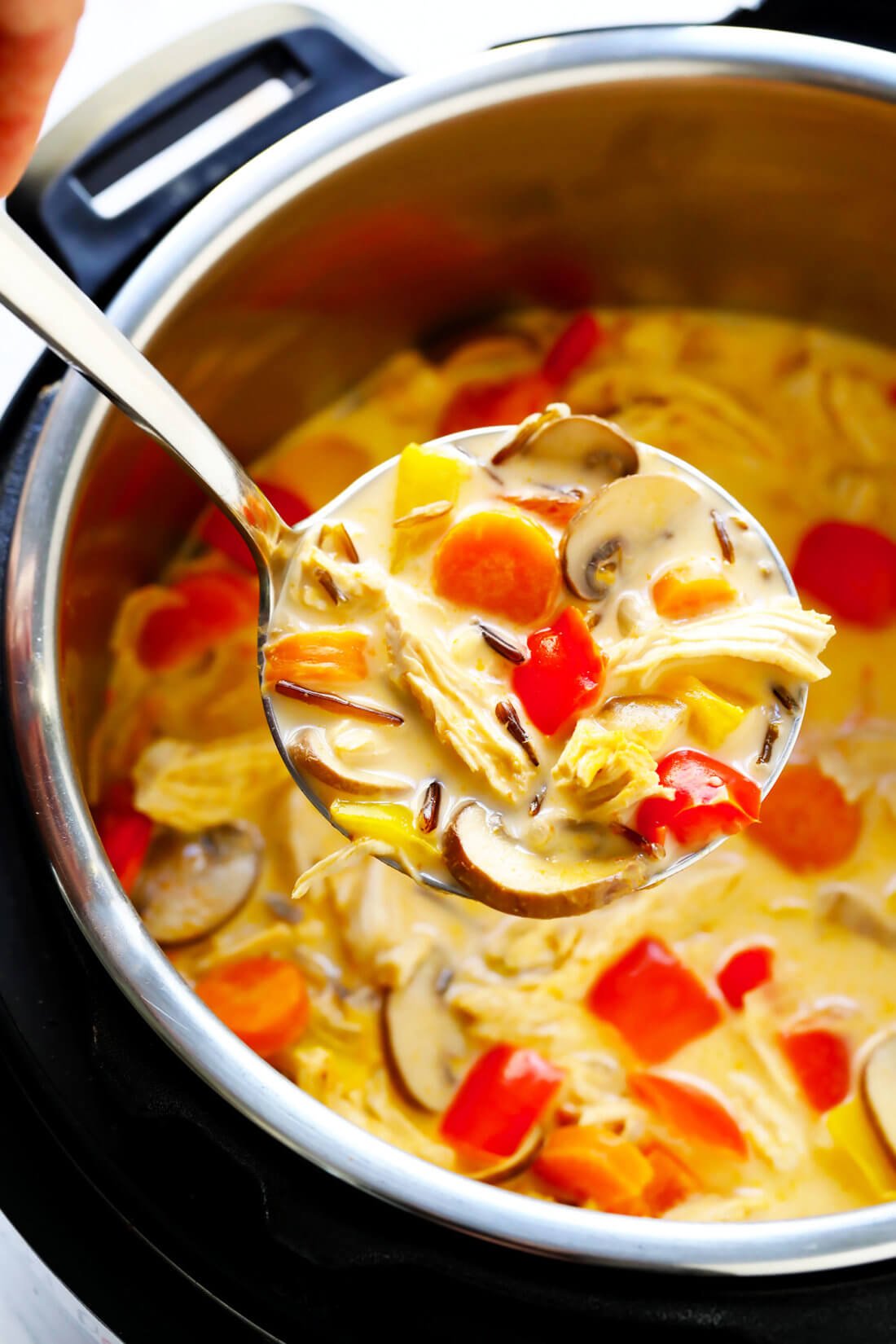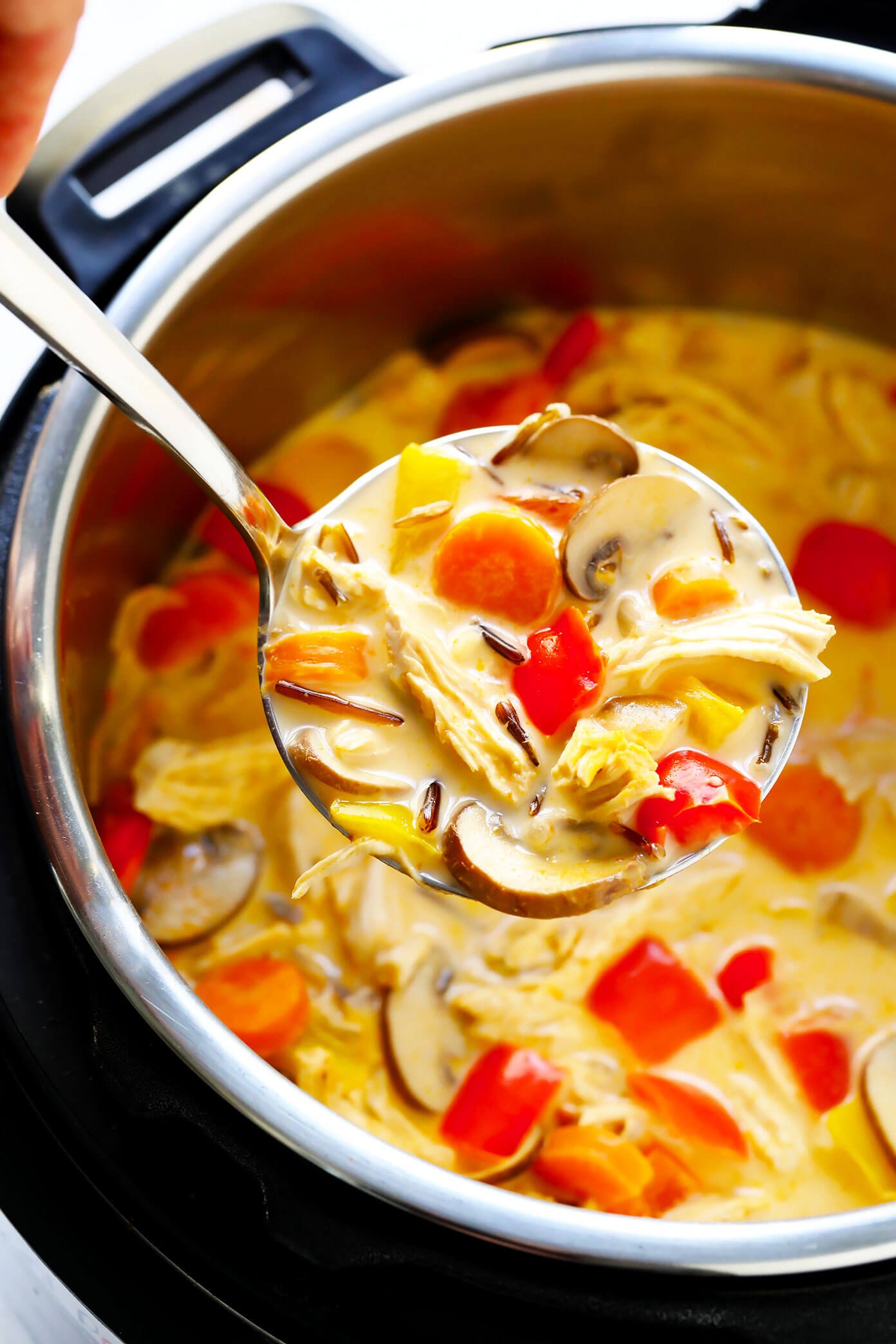 Anyone else love a good dump-it-and-forget-it Instant Pot (or Crock-Pot) soup recipe as much as I do?!
Well get ready, because I'm pretty sure you are absolutely going to fall in love with this Thai Chicken Wild Rice Soup. ♡♡♡
We've been making it at our house on repeat this past month — whipping it up for last-minute dinners, taking it to friends who just had a baby, heating it back up for easy weekday lunches and more — and I'm telling you, it's one of those recipes that magically hits the spot every single time.
I mean, first off, it's just crazy delicious.  It's made with all of those warm, creamy, cozy Thai red curry flavors that I absolutely love this time of year.  Plus, the ingredient list is full of healthy fresh veggies and lean proteins that you can feel great about, and that also just so happen to be naturally gluten-free (or also vegan, if you'd like to omit the chicken).  And best of all, as I mentioned above, this Thai chicken and wild rice is just super simple to make.  Just dump all of the ingredients into your Instant Pot (or Crock-Pot), let it work its magic, then stir in some coconut milk just before serving — and voila!  The most delicious pot of simmering hot chicken soup will be yours to enjoy in no time.
Let's make some Thai chicken soup!
(more…)