Toasted gnocchi, butternut squash, kale and walnuts are all tossed together in the yummiest sage brown butter sauce.  It's total fall comfort food…and surprisingly easy to make.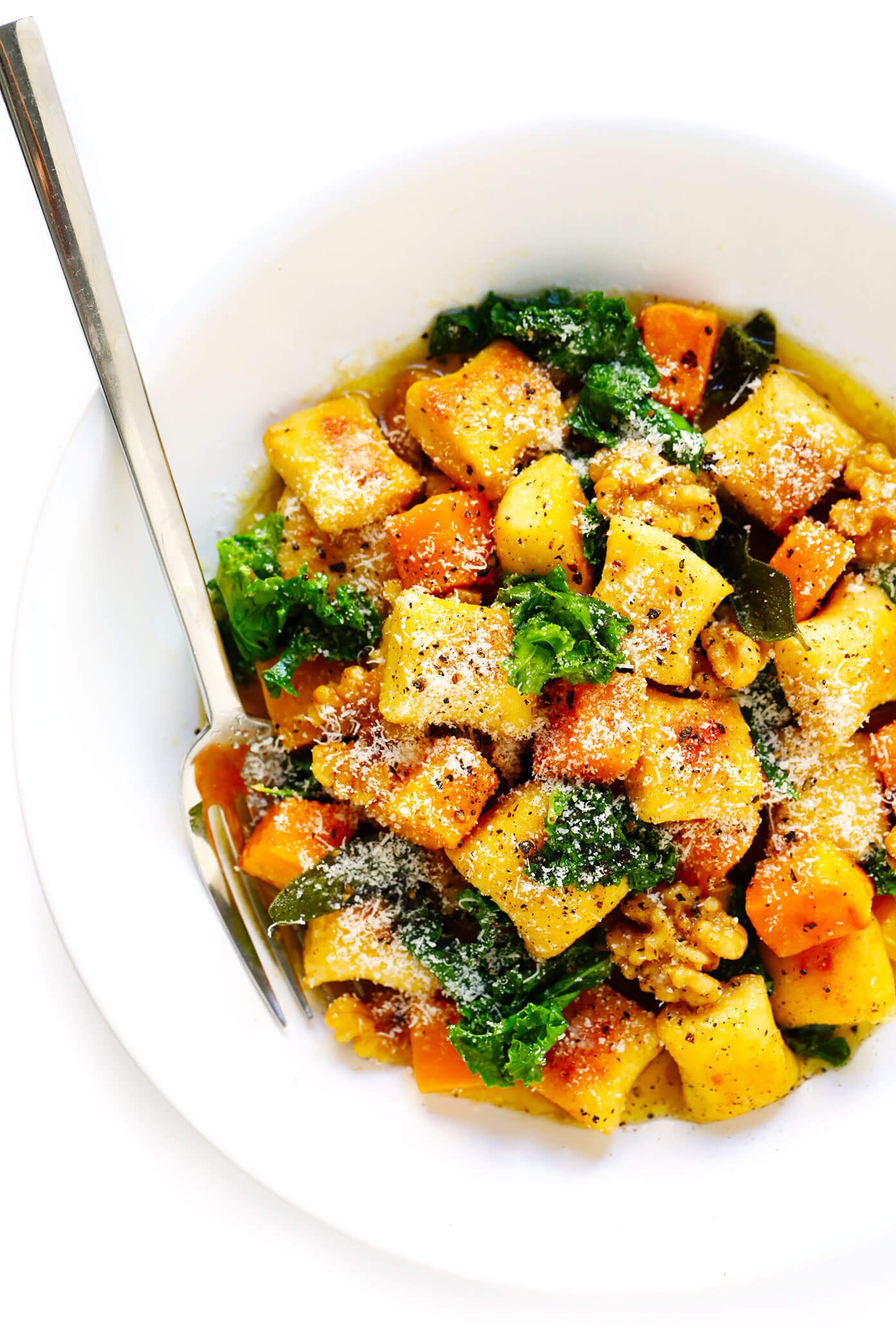 I sincerely hope that you're in the mood for some fall comfort food, because today's new gnocchi recipe is full of so many cozy seasonal faves!
We're talking lots of colorful roasted butternut squash (or you are welcome to sub in sweet potatoes in a pinch), soft and tender kale, crispy fried sage leaves, toasted walnuts, and a hearty helping of pillowy gnocchi.  Everything is then tossed together in a heavenly brown butter sauce, then served up in warm bowls with lots and lots of freshly-grated Parmesan.  And the result?!  As my friend said, this one basically tastes like one big fall hug in a bowl. ♡  The perfect dish to warm us all up this season.
As you may notice, I made this batch with my favorite homemade ricotta gnocchi.  But if you would like to save yourself some time, feel free to just cook up a package of store-bought gnocchi (or gluten-free gnocchi) instead.  If you would like to add in some extra protein, this dish would also be delicious with some zesty sausage or chicken added in too.  And as always, I've included more suggestions below for other ingredient swaps or substitutions that you can adjust to your liking.
However you make it, though, I'm pretty positive that you're going to fall in love with this gnocchi.  So turn on some music, light an autumn candle, maybe pour yourself a nice glass of cabernet…and let's make dinner together.
(more…)