This Healthy Butternut Squash Muffins recipe is quick and easy to make, naturally gluten-free (made with blended-up oats), and made with the coziest comforting chai spices.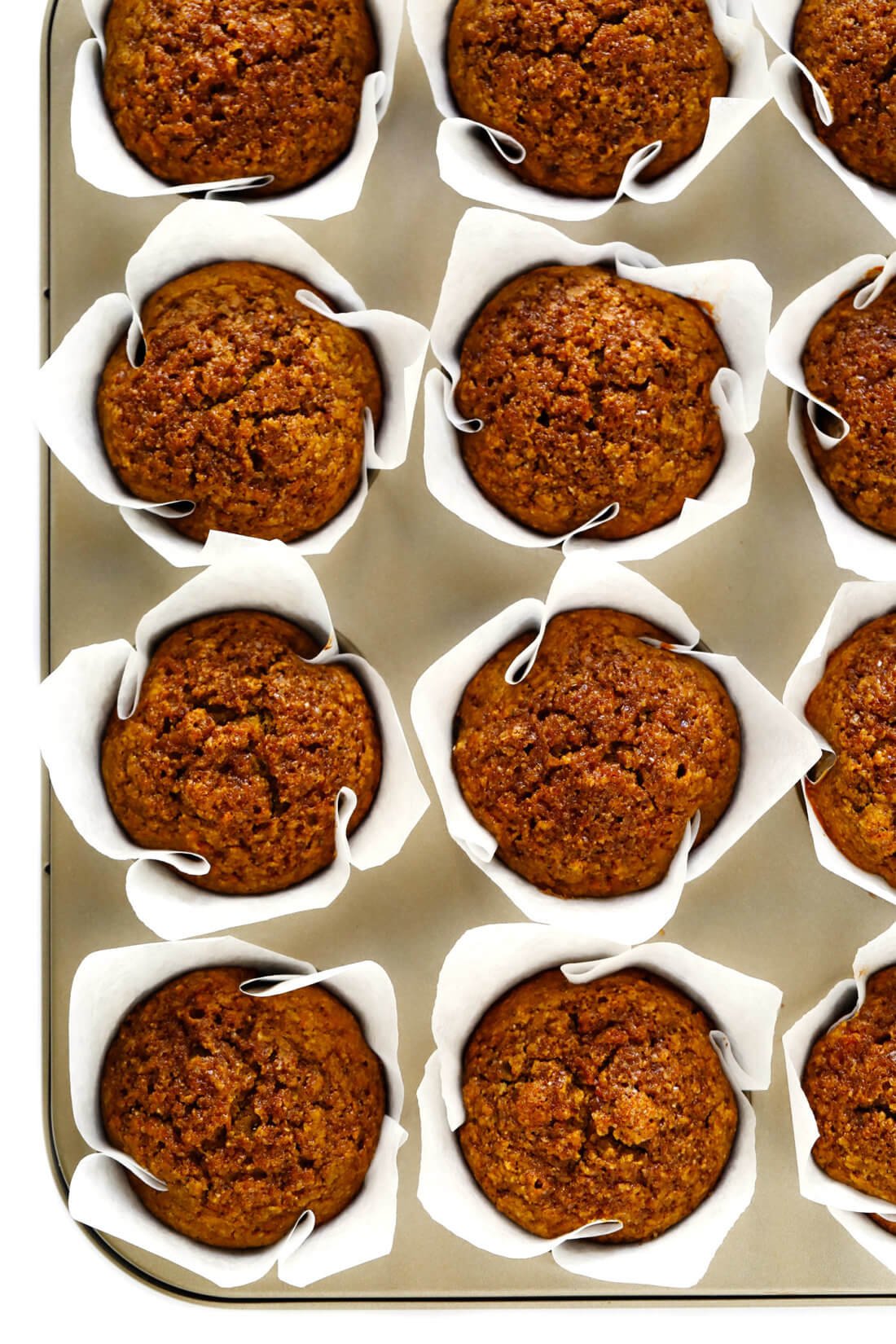 Once the calendar flipped over to September this year, I instantly started craving a batch of my favorite healthy pumpkin muffins.  But there was just one problem — I couldn't find any cans of pumpkin puree in Barcelona!  Turns out that the little American import store where I buy pumpkin (the only place you can find it the city) wasn't planning to receive a shipment this year until the middle of September.  And there were no sugar pumpkins available at our neighborhood market to make a batch of homemade pumpkin puree myself.  Sooo, I decided to improvise by making a batch using some mashed-up roasted butternut squash instead, and you guys…
…these butternut squash muffins were total winners. ♡♡♡
Turns out, the mashed butternut squash works like a charm.  (It's especially great if you happen to have leftover squash.)  And I was reminded yet again how much I love the base recipe for these healthy muffins, which is made with oat flour (just blitz old-fashioned oats in your blender) and sweetened with maple syrup (not too much).  But instead of adding in my usual pumpkin pie spice, I added in some chai spices instead (a simple blend of ground cardamom, cinnamon, ginger and cloves).  And well, let's just say that we're already on our third batch of these muffins in two weeks.  We love them so much, and I think you will too!
Let's make a batch!
(more…)