This Vietnamese Lemongrass Chicken recipe is made with the best citrusy lemongrass marinade, and can be grilled, baked or sautéed.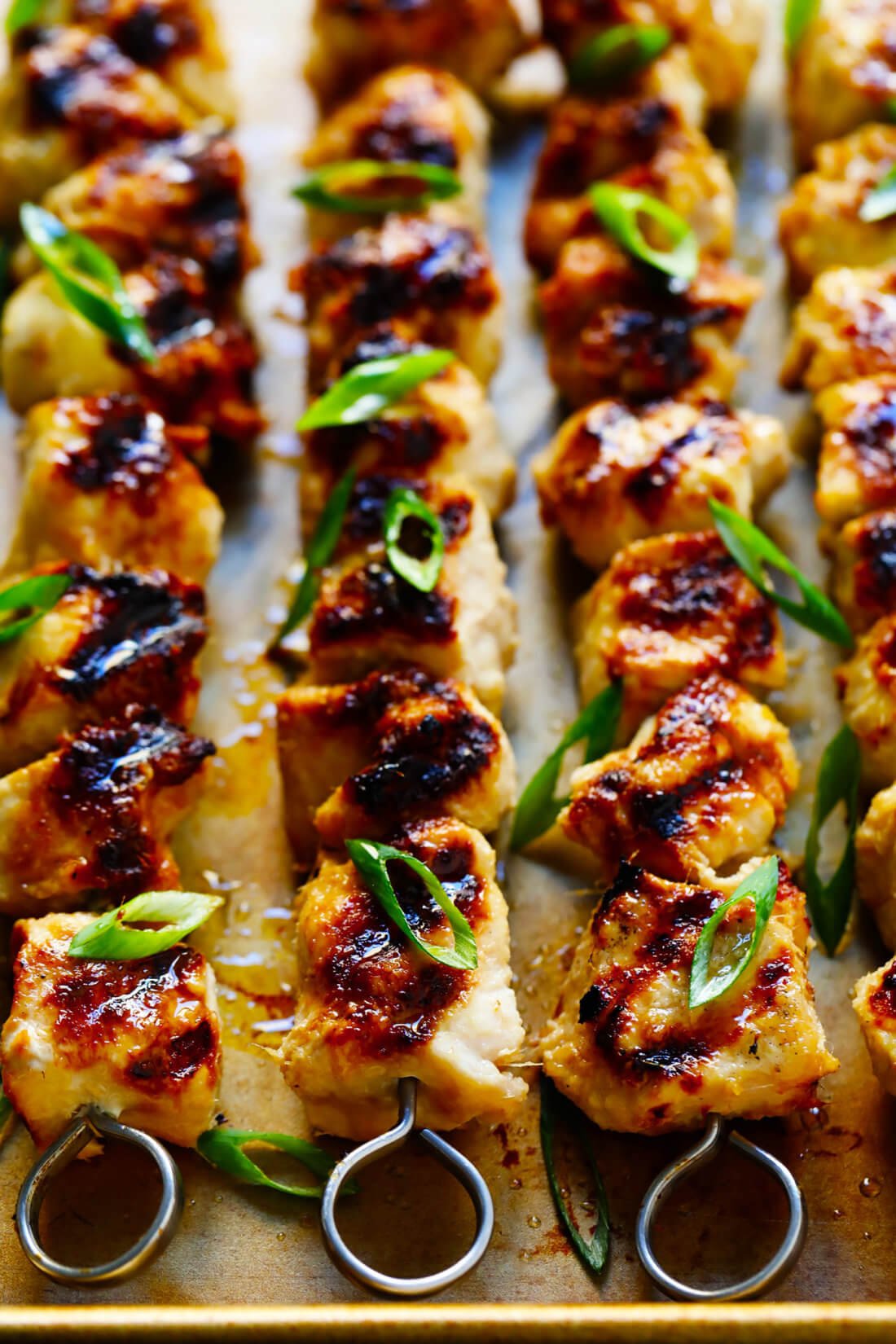 New favorite marinade alert!
We've been on a major Vietnamese food kick lately, trying to master some of our favorite dishes here at home (especially since good Vietnamese is hard to find here in Barcelona).  And I have to say that our most recent attempt mayyy have even better than the restaurant version that inspired it — lemongrass chicken!  Or, if you're not into chicken, this marinade could just as easily be used to make lemongrass beef, pork, shrimp, scallops, fish, roasted veggies and more.
Basically, this marinade is going to make you want to lemongrass everything. ♡
Fresh lemongrass, with its signature delicate, tangy, lemony, minty, slightly-gingery flavor, is the starring ingredient here and somehow transforms a simple garlic-soy marinade into one that tastes fabulously fresh and light.  And once it's paired with lightly-charred juicy chicken — either grilled, baked or sautéed — I'm telling you, this slightly-sweet, savory, citrusy combo is downright irresistible.
Bonus?  I've saved us a bunch of chopping with this recipe and in favor of just blitzing the marinade ingredients together in the blender, making this recipe a bit quicker and easier to prepare.  And I can vouch that the lemongrass marinade recipe also holds up well in the fridge for a few days if you would like to prep it in advance.  (Or do what I do and make a double batch of the marinade, so that you can have it again for dinner later in the week!)  Once you do cook up the lemongrass chicken itself, it can be served with everything from rice to rice noodles, salad, veggies and more.  And of course, makes for fantastic leftovers itself.
If you're new to working with lemongrass, don't worry — it's a really simple ingredient to use and I will walk you through everything you need to know.  So scout out a few stalks the next time you're at the grocery store, and let's make some lemongrass chicken together!
(more…)